Young Voices at the O2 Arena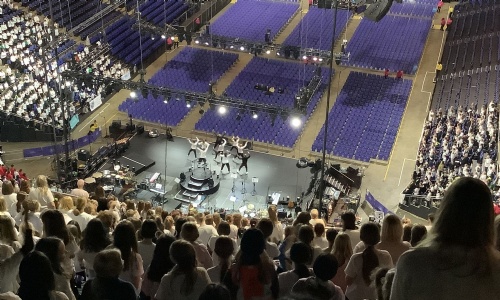 On Thursday 19th January 2023, Mrs Charlton organised for the choir to go to the O2 Arena to take part in Young Voices, an event which is designed to pull children together from schools across the Uk to create 'The largest Children's choir in the world'!
As always, it was an amazing day. The children were excellently behaved and sang with power and glee.
A highlight was that they got to sing alongside Heather Small - the lead singer from M-People. What a reason to be PROUD!