Lunch Menu
From September 2014 all KS1 children are entitled to free school meals under the Universal Infant Free School Meals initiative from the Government. KS2 children's lunches are £2.50 per day.
We use an online pre-ordering system to ensure your child receives the meal that you wish and if you have any suggestions or ideas please feel free to contact our Catering Manager Mrs Cresswell or pass them through Miss Anderson.
All of our lunches are home made on the premises using fresh, quality ingredients. We aim to give a varied menu, with different vegetable, carbohydrate and protein choices, to give your child a healthy balanced weekly diet. All of our meat is Halal except for our pork products, these meats are not covered by our Food for Life award as they are not farm assured. Please encourage your child to choose a variety of menu choices to give them a balanced weekly diet. We actively encourage children to taste new foods.
Your child only needs to choose the Main Meal
Your child can choose from the Salad Bar or vegetable options when they get their meal
There will be a Jacket Potato bar with a choice of various fillings daily
Picnic option is still available
Fresh bread is available daily
Milk available daily
Yoghurt and fresh fruit is available everyday as an alternative to our home made desert
Look out for our Special Menus for themed days: Bonfire Night, Chinese New Year etc. they are great fun for the children.
Food products
Product development is very important to keep the menus fresh, nutritional and appealing to children.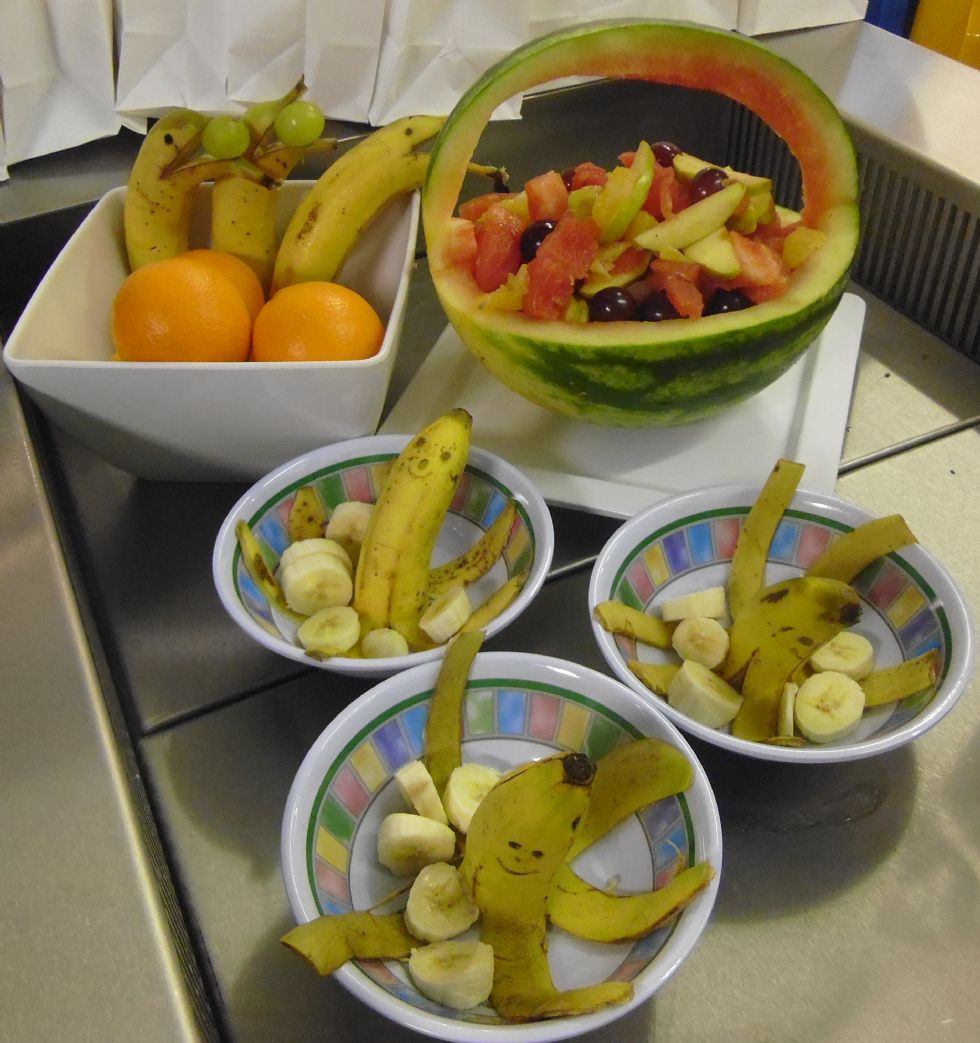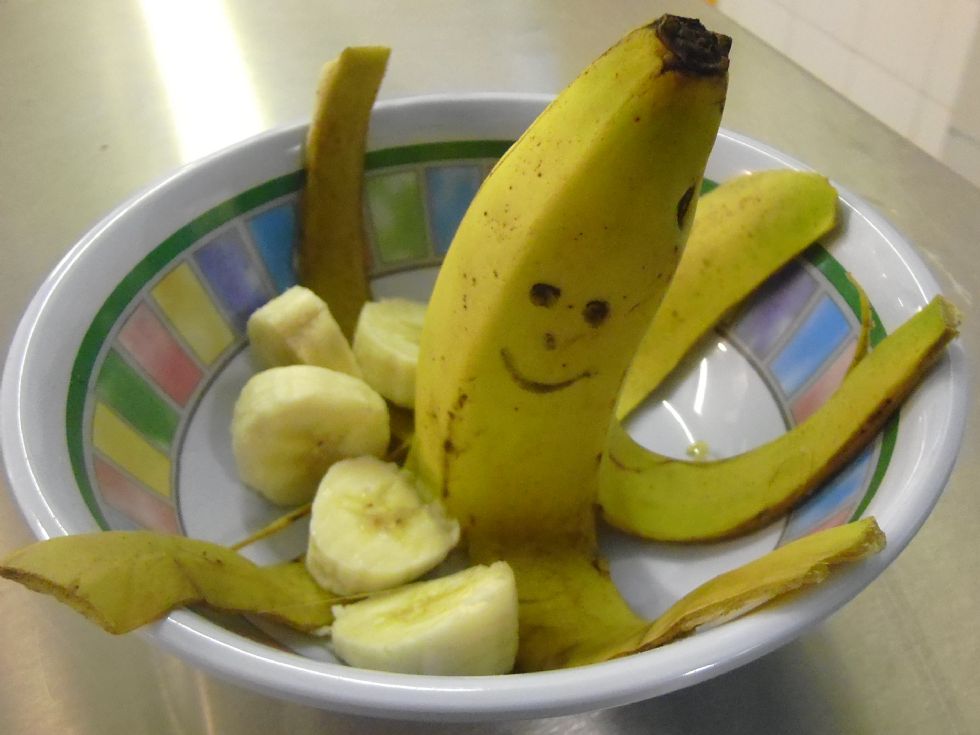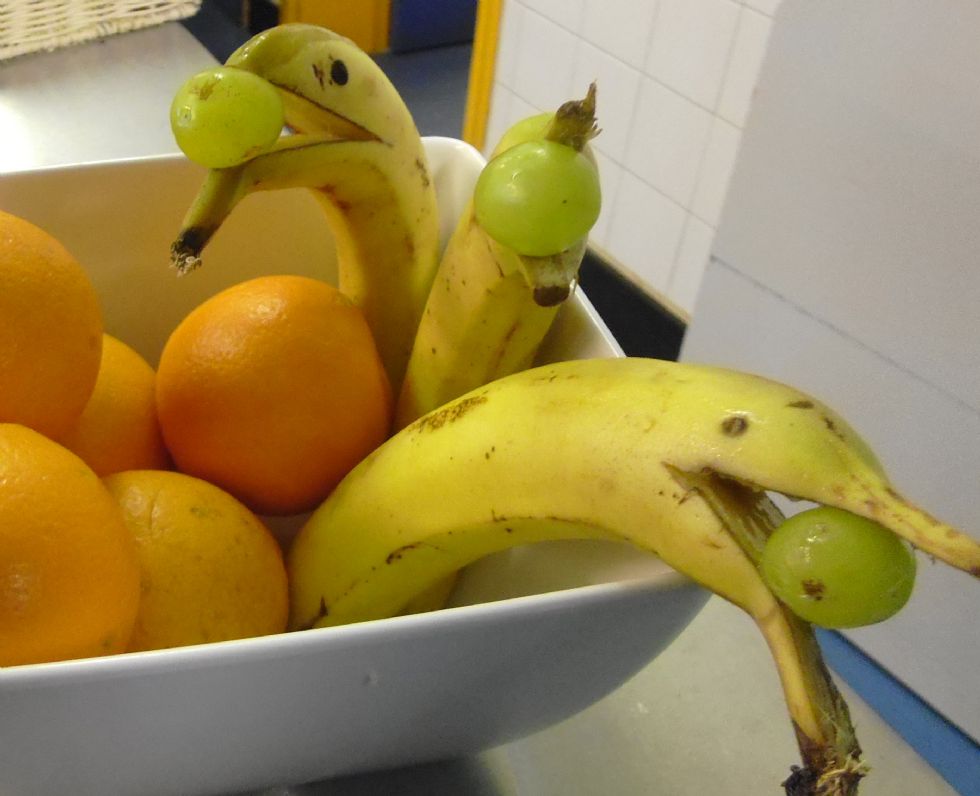 Menu Choice
We offer an online pre-ordering service for our school dinners via ParentPay. If you wish to pre-order meals for your child for the coming weeks you can login to your ParentPay account and pre-order up to 12pm on the Sunday before. If you require login details for ParentPay please contact the school office. If your child has specific dietary requirements please ensure that you order their meal online. If you do not pre-order online your child will still get a dinner, but may not get their preferred choice.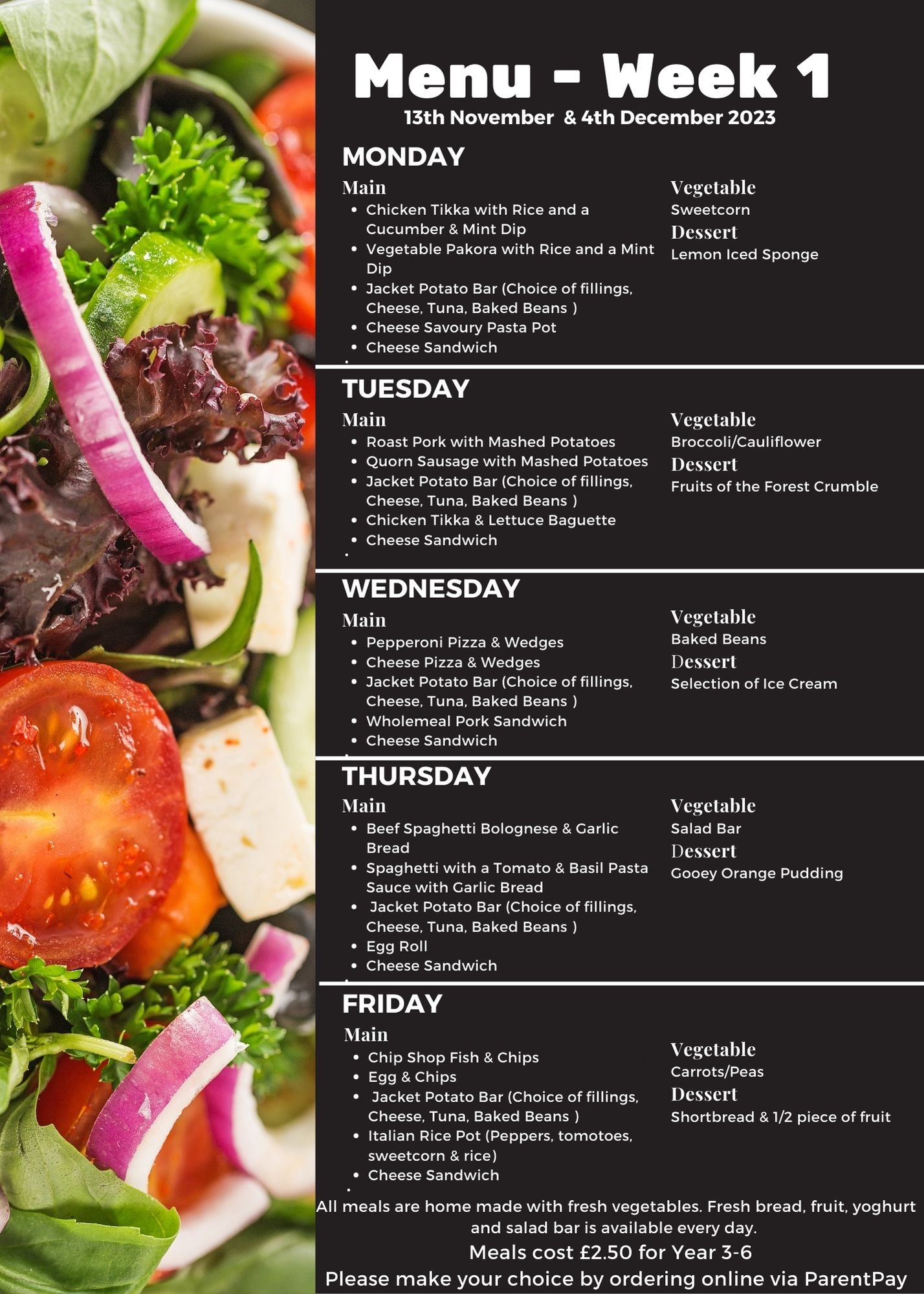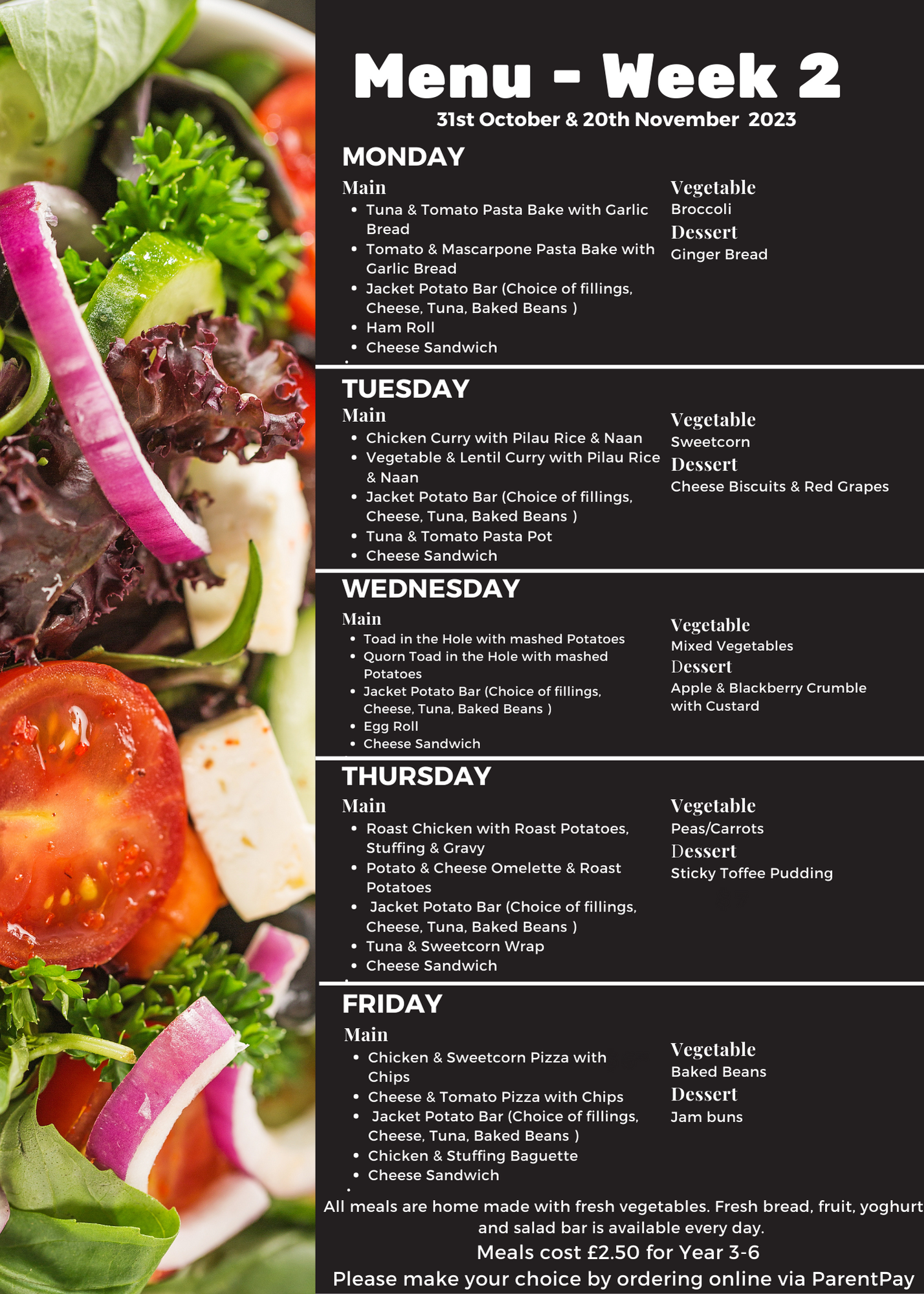 Prices
Reception - Year 2 = Entitled to Universal Infant Free school meals
Year 3 – Year 6 = £2.50 per meal
Universal Infant Free School Meals entitlement is different to 'benefits' related entitlement. The school receives additional funding for each benefits-related entitled Pupil - these families are also entitled to a reduction in cost on some school trips and visits. If you think your child might be entitled to benefits related Free School Meals, no matter what year group they are in, then you can apply to see if they are eligible here