Maths Policies
At Thorpe, we follow a Mastery Curriculum in mathematics. We follow Power Maths as an approach to support teaching and learning.
Please see below for our range of Policies followed by members of the school community.
The Mathematics Policy sets out the principles that all teachers follow in the teaching of mathematics across out school. It explains in depth about our approach and the resources we use to support teaching and l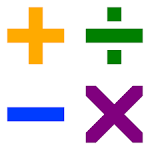 earning.
The Calculation Policy sets out the guidelines that teachers follow in the teaching addition, subtraction, multiplication, division and fractions, decimals and percentages. As the children progress in their learning throughout the school, they will learn new ways of solving problems using a range of different methods. The Calculation Policy shows a range of different methods and representations in order to give all children the opportunity to find a process that works best for them.