Times Tables
At Thorpe we begin learning our times table facts in Year 1. We believe knowing these facts and being able to quickly recall them help support the children's learning in a variety of other areas within mathematics. We use a variety of activities and games to support the children's learning in school and test the children weekly to ensure their learning remains on track throughout each year group.
Below are a list of our top tips which will provide some useful advice and great ideas to help you support your child in learning their times tables:
Make sure your child can count in sequences of numbers. You can start when your child is young by practising counting in twos, fives, tens. They can count objects, make sets of similar objects and use blocks to increase their confidence.
Double your numbers. If your child learns how to double numbers this will help them to make connections between different times tables, for example the 2,4, 8 times tables.
Use the right vocabulary. Make sure you are using the right language to talk about multiplication. For example, '3 x 5= 15' can be referred to as a number sentence. Children will have heard it also as ' 3 groups of 5 equals 15'.
Spot patterns and connections. To ensure that children fully understand their times tables, spotting any patterns within the specific times tables can ensure their speed and accuracy. Using a 10 x10 number grid can be a great way to demonstrate how times tables relate to number sequences and spotting these patterns.
You can find a number square here: http://www.mathszone.net/mw/number/100sq/index.html
Learn the division facts. As well as learning the times tables, your child should also know the division facts for each times table.
Apply times tables to real life. Children need to see the use of times tables in real life. Try to take opportunities to get your child to use multiplication in real life problem solving, for example working quantities for scaling up a recipe, or calculating the price of more than one item of shopping.
21 facts. From year 3 onwards, children should know their 2, 5 and 10 times tables. There are then only 21 facts to learn, which should be displayed on the working wall and embedded in class.
Play maths games. Encourage your children to play mathematical games such as TTRockstars to practise their times tables knowledge. Here are some more games they could play: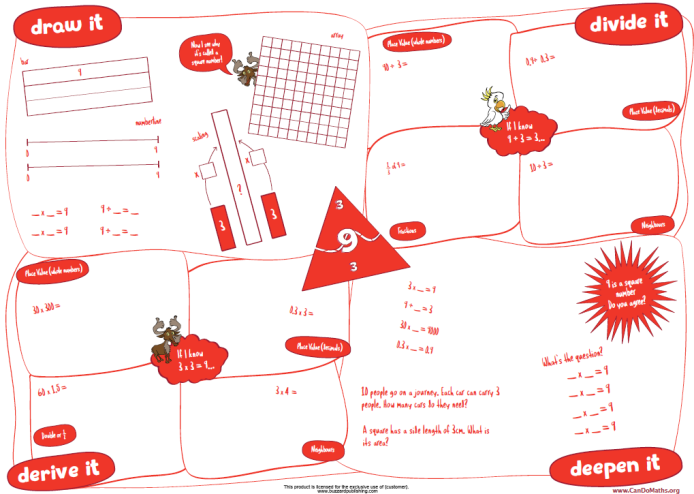 The children are tested at 3 levels for each times table:
Bronze level – the children can recall the times table facts in order from 1 x – 12 x.
Silver level – the children can recall the times table facts in a mixed order from 1 x – 12x.
Gold Level – the children can recall the related division facts in a mixed order from 1 x – 12x.
The following table shows which times table should be learnt in each year group.
Year Group:
Tables should know by the end of the year:
| | |
| --- | --- |
| 1 | Counting in 2s, 5s and 10s |
| 2 | x2 table, x10 table, x5 table |
| 3 | x3 table, x4 table, x8 table |
| 4 | x6 table, x9 table, x7 table , x11 table, x12 table |
| 5 | All tables should be now be completed |
| 6 | All tables should be now be completed |